bPolite
Community curated message boards to foster sense of unity.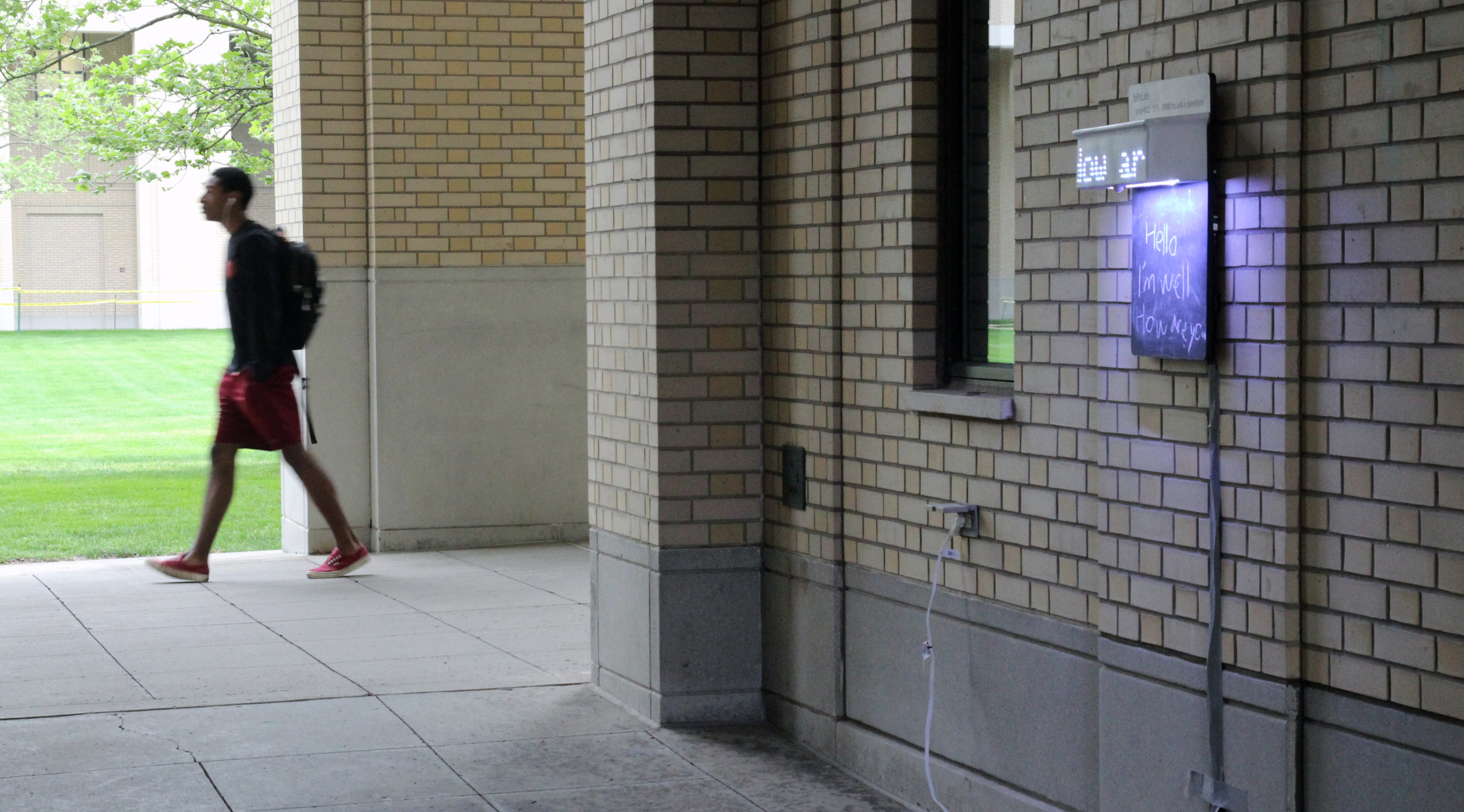 bPolite is a prototype community curated message board intended to create a place where community discussions could happen in the physical world, thus increasing the sense of community within a neighborhood.
bPolite consists of a chalkboard attached to a scrolling display showing a question. Members of the community can use chalkboard space to answer the question and build a response together. Questions could be anything from how to deal with a neighborhood issue to what peoples favorite ice cream flavor is. If a member of the community has an idea for a question, they can text the display from any phone (they don't have to have a smart phone) and their question will be posted to the display after being checked by a moderator who also lives in that community. Additionally, photos of the responses are taken using a small camera that is pointed at the board. The pictures are posted to a website so that members of the community can see the responses to different questions.
We had presented this work to Adam Savage for Adam Savage's Maker Tour, check out the episode here.